HONK!
Stiles & Drewe's musical, HONK!
Performs April 27–29 & May 4–6
This delightful and award-winning adaptation of The Ugly Duckling is a heartwarming celebration of what makes us special.
Important Points
Must be at least 7 years old as of January 1, 2018. Adults welcome, too! Ages 5–6 with previous MainStage experience will be considered at the discretion of the Director.
All who audition will be cast.
Please do not register unless you can commit to attending all scheduled rehearsals and performances.
Rehearsals for ensemble roles may be scheduled for Monday and Thursday evenings from 6:00–7:00pm, Saturday and Sundays afternoons from 12:00–5:00. Each of the three ensemble groups will rehearse for 1.5 hours between 12:00 and 5:00 each weekend day during March. You can elect to be in the one that suits your availability.
Rehearsals for principals may be scheduled on Monday & Thursday evenings from 6:00–9:00, Saturdays 10:00–5:00, and Sundays 12:00–5:00.
Key Dates
February 5 at 7:00pm: Parent Meeting to go over details and answer your questions
February 10–12: Auditions
February 24: first all-cast rehearsal, 10:00am–1:00pm
March 3: Community Work Day #1 & all-cast rehearsal, 12:00–5:00
March 24: Community Work Day #2 & all-cast rehearsal, 12:00–5:00
March 31 through April 7: No rehearsal
April 15: Community Work Day #3 & all-cast rehearsal, 12:00–5:00
April 21: Nitty Gritty Day & Load-in
April 27: Opening Night performace at 7:00pm
April 28: Performance at 2:00pm
April 29: Performance at 2:00pm
May 4: School Show at 10:00am
May 5: Performance at 2:00pm
May 6: Performance at 2:00pm followed by strike
Roles by Age
Under 10: 
Young Beaky
Young Fluffy
Young Billy
Young Downy
Young Ugly
Frogs and Fish
Jay's Fans
Barnyard Kids
11–17:
Teen Beaky
Teen Fluffy
Teen Billy
Teen Downy
Teen Ugly
Grace
Maureen
Penny
Dot
Mother Swan
Father Swan
Wild Squad
Blizzard
Adult:
Ida
Drake
Graylag
Turkey
Any Age:
Cat
Jay Bird
Barnacles
Pinkfoot
Snowy
Bullfrog (must have a bass voice)
Specialty Dancers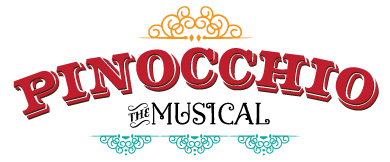 Pinocchio
November 10–19, 2017
What a Show! Played to sell-out crowds.

Filled the entire theater with kids at the Outreach School Show for local elementary schools.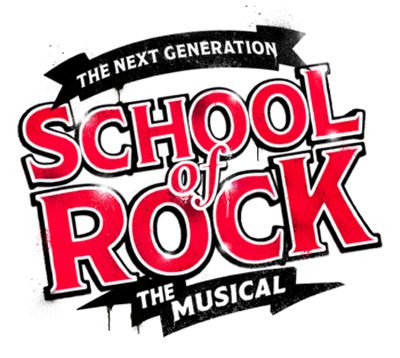 School of Rock
November 30–December 1, 2017
This show rocked the house. Big time!