Theater Camps & Theater Conservatory
Summer Theater Conservatory - July
July 9–28, Monday–Friday, 9am–5pm
TOM SAWYER: AN AMERICAN MUSICAL
Ages 7+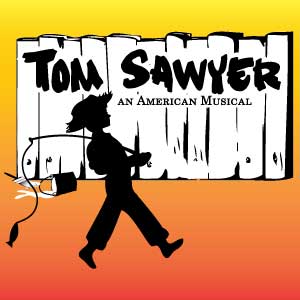 PPP Summer Theater Conservatory engages your child in every aspect of a musical theater production: Acting, Singing, Dancing, Costume Design and Creation, Set Design and Construction, Props, and Running Crew.
Last date to register: Monday, July 9

TOM SAWYER: AN AMERICAN MUSICAL is a musical comedy based on the novel by Mark Twain. Set in 1840 in St. Petersburg, Missouri, a bustling town on the banks of the Mississippi River, it is the story of a mischievous fourteen-year-old boy growing up in the heartland of America. Tom matches wits with his stern Aunt Polly, falls in love with the beautiful, feisty Becky Thatcher, and goes on the adventure of his life with Becky and his best friend Huckleberry Finn. Along the way he tricks his friends into whitewashing a fence for him and narrowly escapes the clutches of a murderous villain. Sidney, Tom's half-brother and insufferable goody-goody who dislikes Tom, does everything he can to get Tom into trouble. The greatest Tom Sawyer exploits are brought to life on the stage.
Summer Theater Conservatory - August
July 30–August 11, Monday–Friday, 9am–5pm
PPP Summer Theater Conservatory engages your child in every aspect of a musical theater production: Acting, Singing, Dancing, Costume Design and Creation, Set Design and Construction, Props, and Running Crew.
Last date to register: Monday, July 23
ROCKIN' ROBIN HOOD Ages 7–11
PRESS START! Ages 12+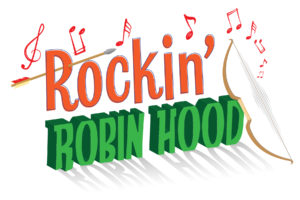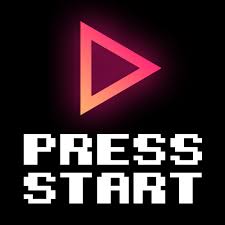 ROCKIN' ROBIN HOOD Nottingham rocks in this exciting take on the legend of Robin Hood. Told as an origin story, we begin in a happier time when Nottingham is wealthy and prosperous. A young orphan Robin and his twin sister Hazel arrive with big hopes to open an archery shop, but immediately run into trouble. King Richard has recently left for the Crusades, so the rotten Sheriff of Nottingham and his land-owning fiancé, Lady Blackwood, seize the opportunity to tax the town blind. Robin quickly makes an enemy of the sheriff and eventually becomes a wanted man… an outlaw! By the time he escapes to Sherwood Forest, he's met all his legendary friends — Friar Tuck, Little John, Marian, and more — and brought the team together to help return what is stolen from the poor and eventually bring the evil sheriff down. Loaded with action, chase scenes, prison breaks, and an archery tournament, you'll especially love the awesome score by the award-winning Rockwell and Bogart; it blends medieval ditties into upbeat rhythms and tempos, perfectly capturing the timeless spirit of our outlaw hero!
PRESS START! transports us inside the bright, pixelated world of video games! When the famous characters we know and love run out of lives, they decide to put on a musical fundraiser that will help them raise gold rings and play on. Through hilarious and heartfelt musical numbers we see the heroes, villains and sidekicks like we've never seen them before. But when things go terribly awry, it's the quiet sidekick Little Mushroom who must find the hero within to help save the day! Themes: Acceptance, Teamwork, Diversity, Overcoming Obstacles
Last date to register: Monday, July 23
Cancellation Policy:
Refunds will only be granted for families with special emergencies and only in the case that the participants spot can be filled by another registrant.